Have you any idea of when to stop breast feeding or weaning for your baby? And, what is the best method for that? How to stop breastfeeding for 1 year baby? See the answers below.
We all know no other food or medicines can give the effect that mother's milk. So feeding your baby is very important to provide immune power to your baby. Every doctor recommended giving breast-milk for your babies exclusively for the first six months. Because, the baby can take the nutritious foods only through breast-milk and this will give a complete protection from several health issues.
But as considering your side you may need to rejoin your job after maternity leave or any other medical issues you want to stop breastfeeding your baby. However, stopping breast feeding or weaning suddenly can be a problem you and your baby. So first you should learn how to wean your baby in other ways. Once your baby led weaning you have to give them the high nutrient baby foods. Also, some mothers are looking for a guide to stop breastfeeding when her baby becomes 2 years. This article can be the best guide for both.
When To Stop Breastfeeding Your Baby?
Weaning is entirely about a mother's choice, she can feed her baby till the time she wants. There all will depend on her emotional feelings about baby care, as well as her personal circumstances. When your baby started to eat solid food and he/she enjoying eating that, from there you can reduce the quantity of breast milk. Before weaning you should aware of how long the breast-milk a continue to support your baby.
As long as you continue breastfeeding, your baby will continue to the health benefits of your breast-milk provide and this will protect your baby from some kinds of infections and diseases. In reality, breastfeeding is just the commencement of your very special relationship.
When Do Babies Stop Nursing?
Till what age breastfeeding should be done? Is there a right age to stop breastfeeding? These are the commonly asked question from a mother about to stop breastfeeding.
As mentioned above all the major health organizations are recommends for 6 months of exclusive breastfeeding for babies. Whatever it is, it's your choice to make a decision.
After six months introduce proper foods for your baby while continuing to breastfeed. Some case studies showed that after this practice the babies have stopped breastfeeding in two years.
Too Old To Breastfeed?
Breastmilk's Nutritional Value After 1 Year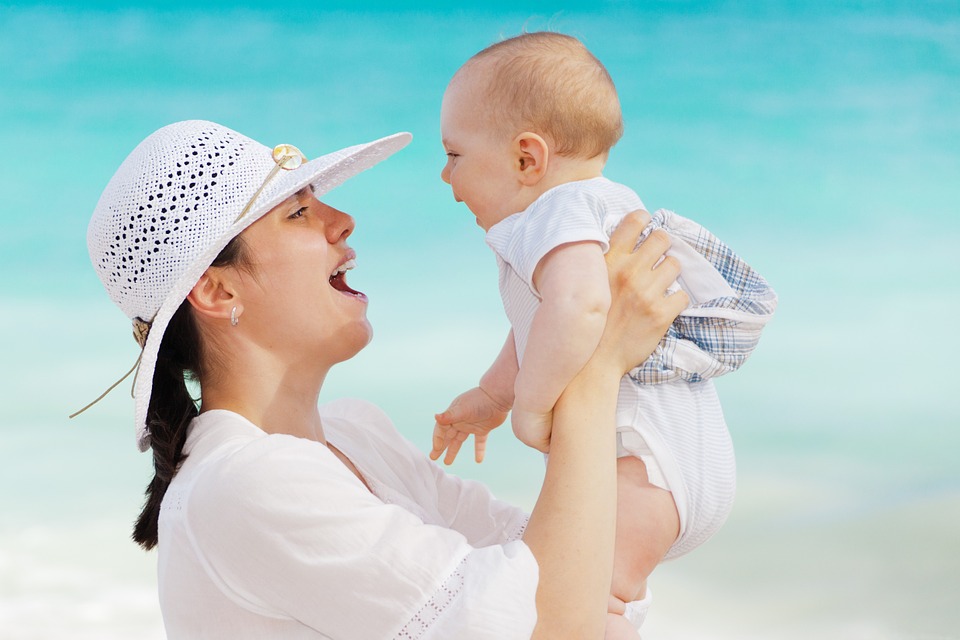 You might have heard the nutritional value of breastmilk doesn't change at a certain date.
For example, The Maternal Child Nutrition trusted source published a study. That suggested the nutritional profile of breastmilk will stay the same throughout the second year of breastfeeding. While its calcium and iron contents decrease, the sodium and protein contents will increase. Anyway, the breastmilk continues to contain the immune power for your baby until you stop breastfeeding.
What Are The Benefits of Breast Feeding?
As you know when a mother breastfeeding her baby, he will get complete nutrition for development. Breastmilk promotes good health and brain development.It controls the chances of many baby health issues like diarrhea, respiratory tract infection, otitis media, and urinary infections. Helps to control childhood overweight and obesity. It will also helpful for the mothers. Decreases the menstrual blood loss, earlier return to pregnancy weight decreases the risk of breast cancers.
Breastfeeding While Pregnant.
If you get pregnant again when your first baby is 16 months old you have two options. One is you can breastfeed your baby or sudden stop.
If you had a normal delivery continuing breastfeeding for another six months is not a big issue. But in another part breastfeeding while pregnant may affect the fetus development. So take a better suggestion from your gynecologists first.
Reason For Stop Breastfeeding
Do you want to stop your baby breastfeeding because of any reasons mentioned below?
Pain on your nipple during breastfeeding
Feeding time management
Are you worried about your baby not getting enough milk or losing weight?
Back to work after maternity leave
Your partner or family wanting you to stop feeding
Are you taking any antibiotic medicines about some treatment?
Noticeably, these are the main reasons to stop breastfeeding.
Conclusion:
First, as a mother you should try to overcome these issues in your life if you considering about baby health. If you are decided to weaning there are numerous ways in which you can do it, these all you can try gradually, naturally or quickly.