In surveys conducted among mothers, weight gain in children is a primary concern for them. Most mothers have cared about whether their children are getting adequate nutrition or healthy. Having weight doesn't mean the child is healthy, the key is to make sure your child gets good food to stay healthy. In this article going to explain the best and healthy weight gaining foods for your babies.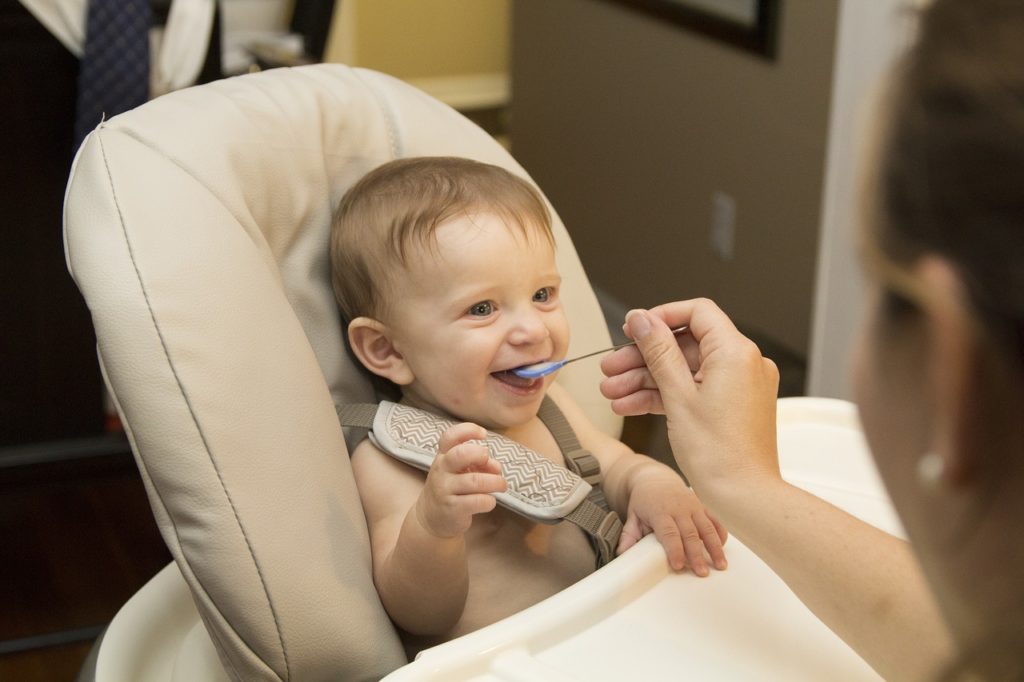 Try to offer your child three-time healthy balanced meals a day and in between give healthy snacks. Your baby will get enough nutrients, a good amount of vitamins and all minerals which are helpful for good brain development and physique.
How To Increase Weight In Children?
Kids usually tend to gain weight as they grow. So, you should add the best foods in their diet based on their interests. For the healthy growth of your baby, after birth till six months breastfeeding is compulsory. Because Mother's Milk is very important for babies' primary development. Later you can start liquid foods, here explaining the best healthy weight gaining foods for your babies which can promise a better result.
First, think to keep a food diary to makes a note of your kid's favorite foods, lists of dislikes, and allergic foods. This can help you to prepare weekly menus to boost weight gain in your kids. Instead of forcing them to eat, offer them some healthy foods that gratify their interests.
Besides, the infant's weight additionally relies on the hereditary constitution of the guardians. Kids' weight is normally estimated inside a range, and not as a rigid number. You can check the basic weight chart of your baby which is very helpful for identifying whether your baby is healthy or not.
Weight Evaluation According To Baby Age
Healthy Weight Gaining Foods For Babies
In the initial years of life are very important to create healthy eating habits in kids. Building healthy food habits at an early age can help your baby to move with a good lifestyle. It will also improve your child's health and avoid gaining over weight.
A few parents feed sugar-loaded desserts to build weight in children; in any case, it is unhealthy and will, in the end, do your kid more damage than anything else. There are a lot of sound choices that you can go to, to expand your youngster's weight. Here are the best foods for baby weight gain, and it works.
Top 10 Healthy Weight Gaining Foods For Your Babies
1. Breast Milk
Pediatric doctor suggests exclusive breastfeeding during the first 6 months till baby birth. Breast Milk is the most nutritious, perfectly balanced, easily digestible, and will provide immunity for baby life. After 6 months of age, you can start to give liquids and semi-solid food for your baby, also continue the breastfeeding.
2. Ragi
Ragi is also known as finger millet and it is very healthy food and you can give this food from 6 months of your baby. It is very rich in dietary fibre, proteins, iron, and other vitamins and minerals. This all will help your baby to gain healthy weight and brain development.
You can introduce this food to your baby diet chart as ragi malt, idly, dosa, and porridge. Your child will like this and this is the best food for 6 months baby to gain weight.
3. Bananas
Bananas are rich in Vitamin C, Potassium, Carbohydrates, and Vitamin B6. Also, the food is loaded with calories, for 6 months to 1-year-old child's you can give as mash bananas or smoothie. And for one year plus, a child can eat bananas directly or as any snacks.
4. Sweet Potatoes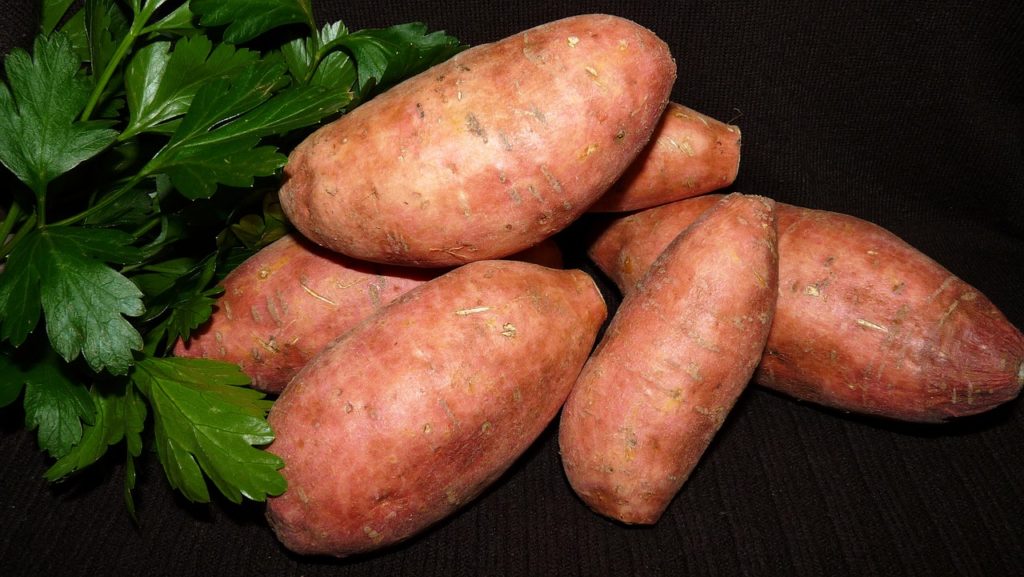 Sweet potatoes are very easy to boil and smash. They are delicious, nutritious, simple to process, and easy to digest. They are additionally plentiful in Vitamin A, Vitamin C, Vitamin B6, copper, phosphorus, potassium, and manganese – the best supplements to help children put on weight.
Sweet potatoes are likewise accumulated with dietary fibre. You can make delicious purees and soups from this vegetable.
5. Ghee
Ghee has a high health benefit, you can add this into baby food from the eighth month. A couple of drops of ghee can be included in the sprinkled top of crushed khichadi or daal soup.
Homemade ghee from milk is very rich with nutrients that are helpful for your child to put weight. Make sure to utilize ghee with some restraint as devouring it in abundance can irritate the child's belly.
6. Dry Fruits
Almonds, walnuts, pistachios, cashews, apricots, raisins and seeds like sesame, pumpkin, flax, are rich with adequate supplements to put on weight. They can be added to nourishment from various perspectives. Powder them and add to your child milk or sprinkle the powder over grains. You can likewise just give them a bunch of nuts and seeds to eat.
Nutty spread or almond milk are other delectable and solid alternatives your youngster will love. Almond milk particularly is perfect for children who can't drink cow's milk because of a dairy hypersensitivity or lactose bigotry. Dates syrup added to the drain will make it an iron-rich nourishment choice for children. It is frequently utilized as a weight addition beverage.
7. Avocados
Avocados fruits are a rich source of Vitamin E, B6, C, Dietary fibre, Copper, and Pantothenic acid. Also, the fruits are a high percentage of fat and this you can give to your baby directly or as milkshakes.
8.Fruits and Vegetables
Vegetables and Fruits are very rich with essential Vitamins, immunity-promoters, and other health contents. You can add Papaya, Pineapples, Apple, Mangoes, Brinjal, etc… You can give steamed vegetables with butter or cheese, and fruit salad for your child during their snack time.
9. Diary Products
It will be suitable to add dairy items like yogurt to your child's food chart after one year. Yogurt gives fat and nutritious calories to sound weight gain in the child. It very well may be made fascinating by making yogurt smoothies or shakes. Milk and Milk products are very good for kids' growth and development.
10. Eggs
Also, when you are planning to add non-vegetarian foods in the baby diet chart, consult with a pediatrician.
Eggs are rich in proteins, saturated fats, Vitamins, and Minerals. You can prepare very tasty dishes with it for your baby. You can give eggs are omelets, boiled eggs, scrambled eggs, egg-rice, toast.
Do remember that keeping up a smart dieting plan in kids is a higher priority than making them gaining weight. Give your kid a chance to expend a solid and healthy eating routine, to gain healthy weight.
Hoping this Healthy Weight Gaining Foods For Your Babies article will help you share your valuable comments below.