Cerelac is a baby food brand and its manufactured by Nestle. Cerelac along with a dilute has been a steady and stable food for babies for a long time now. The fact that it is more digestible and easy to eat makes it a reliable source of nutrition for parents to feed their babies. A lot of care has to be taken care of while feeding a baby other than mother's milk. This article going to say about the various Cerelac stages and their advantages.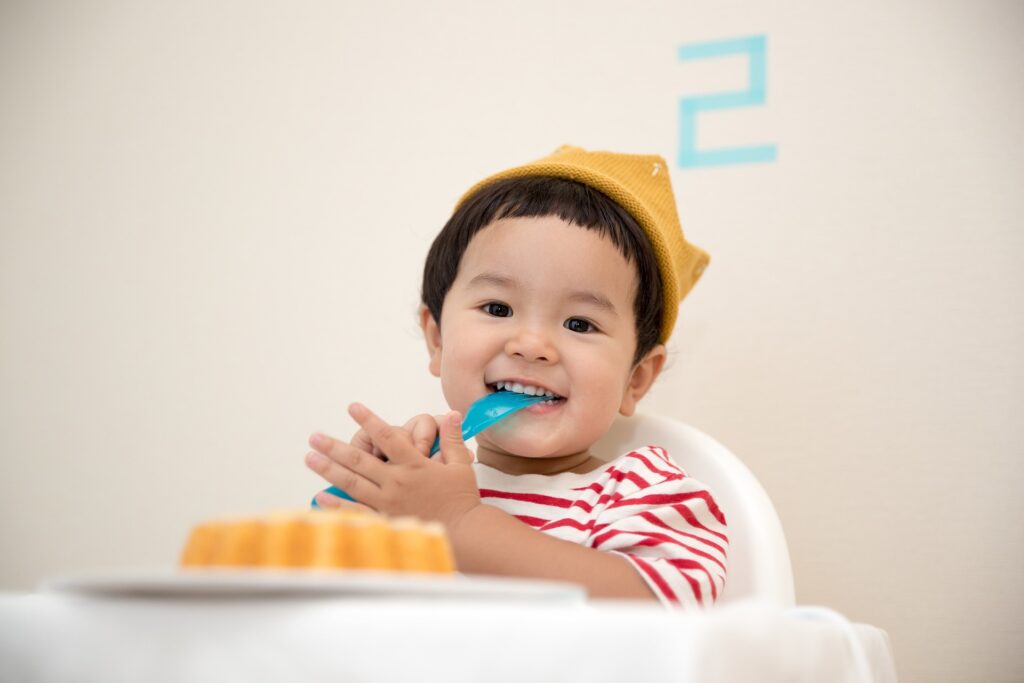 Parents do their best to feed their infants with the best possible food that they can provide. Because of this delicate and soft process, companies felt the need to do away with all the confusion with Baby food. To avoid the difficulty they introduce different Cerelac stages with a proper timeline and age categories. Each stage has its nutrition value and flavors involved. We will discuss those stages and the value that they hold.
When To Start Cerelac Baby Food?
Do you have any idea that when you can start to give Cerelac to your baby? Before giving Cerelac to your baby better to take suggestions from pediatricians. World Health Organization(WHO) recommends baby needed exclusive breastfeeding for the first six months. And the American Academy of Pediatrics (AAP) suggests that you can start solid food for babies during 4-6 months of age. Anyway before starting solid food for babies consult with a better pediatrician.
Cerelac Stages and Its Flavors
Once your baby can hold the neck straight without any support you can give soft solid foods like purees. Many parents have a query like from which month the baby can eat cerelac. Most of the specialists suggest Six months is a better time for giving light solid foods for babies.
Cerelac Stage 1: 6 Months Onwards
This stage is very significant as it is a starting phase and the baby has to adapt to eating cerelac regularly. Due to its importance parents have to make sure the time intervals for giving it to babies. Cerelac Stage 1 involves Variants like Wheat, Rice, and Maize. All three variants are a staple food for everyone but cerelac is a processed product especially for babies. The most important fact to note here is that it is gelatin free, due to which it can be digested by 6 months old easily.
 Cerelac Stage 2: 7 Months Onwards
The first level following the base is as important as the base. At this point, you might be comfortable with the process and work that cerelac requires but your baby may not. They still need to develop the proper habit of eating cerelac and that is done in this stage, which is building upon the base. This Cerelac stage consists of Banana, Apple, and Honey as two of its variants. Familiarization and adaption are done at the end of this stage.
Cerelac Stage 3: 8 Months Onwards
This stage is for those babies who have developed some teeth and are eligible for the chewing process. The variant in this stage is Cerelac 3 fruits. But here you have to concentrate on the dilution part as it matters a lot in this stage.
This stage is the onset of the fast development of babies as major changes are seen after 8 months. The stage should also witness the addition of extra nutrients other than cerelac as they are also required simultaneously.
Cerelac Stage 4: 12 Months Onwards
Babies at this stage are matured eaters which means they know what to eat, how to eat, and where to eat. They know the conditions and the way food should be. They develop a clear picture and taste of food that are being serviced to them. It's involved in the list of best weight gaining foods for babies. They can be described as adult eaters now. There are a lot of variants in this stage, the most dominant one being Multigrain + Fruits or Multigrain + Dal veg with some additional variants. At this age, it becomes important to introduce the staple food which adults consume daily along with normal cerelac dose.
Cerelac Stage 5: 18 Months Onwards
Congratulations! Your child is an adult now. Well adult not in terms of age but terms of eating habits. They can be provided with normal adult food which will make them ready for the future functioning of the body. Although they can be given adult food still they should also be given the last stage of cerelac which is made up of five grains and fruit combinations. This Cerelac stage also consists of whole grain oats which are great for their health.
Why You Should Not Feed Cerelac Stages Too Early?
Now you have an idea about the Cerelac stages and the time for giving it for your baby. As child specialists suggest 6 months is the best time to start light solid foods for babies. So, here you need to know why you should not feed cerelac too early.
The risk factors are,
Your baby is too small that the main reason why you should not start light solid food before six months.
Your baby may suffocate because the gag reflex is yet underdeveloped.
Introducing complementary food early will reduce the regularity of breastfeeding.
The digestive issue may come because the infants' digestive system is still developing.
Chances of getting allergies.
Overfeeding might be a risk of excessive weight gain.
If you are introducing Cerelac at the right time it will be added advantage in the baby. All baby foods are good for their health, but it depends on how you give it to your baby.
What Are The Advantages Of Cerelac?
It's an instant baby food developed by the nutritional products. Of course, when parents use it in the right amount, the child will see a positive change in growth. The advantages are;
Easy Availability: It is easily available in medical stores and supermarkets with a reasonable price tag.
Instant Preparation: In fact, it is very useful for the new generation of mothers. Because in the past parents had to find a special time to make food for their babies. But now with Cerelac, it's very easy.
Travel-Friendly – Managing with a busy life will be very stressful for moms. So, Cerelac will reduce your strain.
The Cerelac manufactured by high-quality techniques. It is free from preservatives, flavors, and added colors.
Importantly, it is a semi-solid texture and easy for the baby to have.
The product includes easy food items that will not affect the baby digestive system.
In a nutrition basis, it has 18 vital nutrients and immunity boosters. It also has protein, vitamin A and E, Omega-3 and Omega-6, Folic acid, Vitamin B12, and B6, among others.
With these benefits, Cerelac has made its place in the best baby foods.
Well, we know everything has its pros and cons. Now will check for the disadvantages.
What Are The Disadvantages Of Cerelac?
Everywhere the Cerelac has a rich nutritional profile. But it has some drawbacks.
If you are giving only Cerelac instead of homemade food it may result in allergies.
Prepare food with instructed method,otherwise it may affect the digestive system of your baby.
If you are not selecting the Cerelac stages in the right way will affect the baby negatively.
High sugar intake by infants may lead to childhood obesity and tooth decay.
So, do the selection of cerelac in the proper way or seek the suggestion of a well-known pediatrician.
How To Prepare Cerelac For Babies?
As you know, the instruction to make food in all the instant food packets will be in that packet itself. Carefully read the guidance given on the packet. Choose the quantity depending upon the variant.
1. Your baby is very small so, you need to be very careful when doing anything for them. Wash your hands before preparing the food. Ensure that the tools are clean before use.
2. Boil drinking water for five minutes and let it come to room temperature.
3. Measure the quantity of Cerelac and water directed on the pack. Always you try to use the scoop provided in the box.
4. Do not use more quantity than the mentioned one.
5. Add water slowly to the bowl and stir continuously. Mix well and make sure all the particles dissolved.
6. Feed the prepared food within 30 minutes. Otherwise, there could be bacterial decay. Also, do not set aside leftover food for later use.
How To Give Cerelac For The First Time?
For the first time, feeding your baby something other than breast-milk is a little difficult. Here some tips could be handy.
If your baby tired or cranky don't try to feed your baby.
Make feeding environment friendly, warm, and flexible.
Ensure that your babysitting comfortably.
Be patient and you need to do something to engage your baby and increase the tendency to ask food.
Give some toys to your baby this will divert your baby's mind and it is more likely to eat more food.
Be alert while feeding your baby to avoid the chances of getting chocking.
Take 3-5 days gap when you introduce new food for baby.
Feed food with a small spoon.
If your baby rejects the first time then try again the next day.
The survey conducted among parents worldwide has been using Cerelac for several years. Therefor, it generally considered safe for babies. However, you have to choose the right one for your babies.
Hope you understand the Cerelac stages, let us know your views in the comment section below. 
Also Read : What are the best weight gaining foods for babies