It's a truth that the kids are attracted to magical creatures. The amazing creature, 'Unicorn' was first introduced in European stories. The creature closely resembles a horse. Here sharing some free printable unicorn coloring pages for your little one. The unicorn coloring works will engage your little ones. On this page, you will find a huge range of interesting unicorn images.
Amazing Unicorn Images
Scroll down the page to see all the interesting unicorn coloring images. These all are high-resolution images download, print, and enjoy with your kids.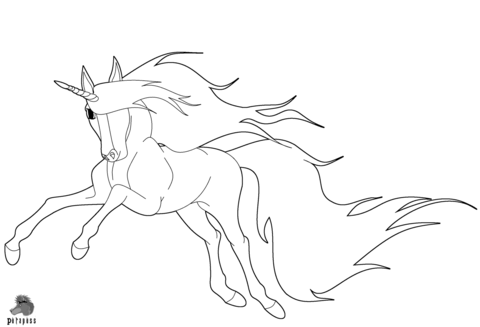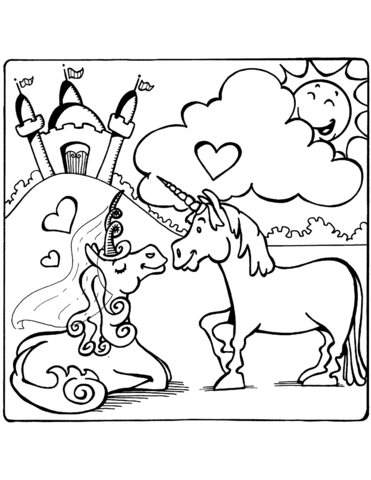 Cute Unicorn Coloring Pages For Kids.
The article shows some amazing unicorn coloring pages. These are free downloadable, let your children travel through a fantasy world. You can teach your children for coloring these pages. These unicorn coloring pages can be colored with blue, black, pink, and even multicolored.
Advantages Of Coloring Pages For Kids
Do you know that this simple exercise could give enduring benefits to your children? Yes, you read that right! This simple and interesting fun activity can help the development of your children. The coloring pages and books are very good educational tools for kids. It is also one of the most favorite sports activities of the kids.
It sparks their creativity and gives them a chance to express themselves. Give your kids drawing sheets of their favorite animals, cartoons, or film stars; they will spend hours coloring it.
Benefits of it;
1.Self Expression
Some kids are like to express themselves through art. The way they color the pages will show their interest in the person. If the child draws sun, flower, nature beauty, and others shows they are satisfied with their surroundings. But give attention when your baby started to draw some horror images, or always choose some dark colors to paint. Because they are trying to shows there is something darken in their mind.
2.Improving Handwriting
Coloring pages are very good hand exercise option for kids. They need hand strength to manipulate a pencil on a paper. This one is the best benefits of coloring pages because, it help them to hold the writing tool in correct way. This will give proper guidance to earn the better handwriting.
3.Focus
Focusing to an object will improve the eye power of your kids. It has been proven that the children gets good concentration and focus skills through coloring workouts. They will learn to identify the importance of boundaries and through regular workouts will gave them good results.
4.Improvement In Confidence and Creative Level
Coloring pages will give a good opportunity to your kids to show your creativity. Through their color selection and painting skills your kids will go to an imaginary world. This creative level will improves their confidence also. This can lead to many good outcomes. Regular practice and completing a coloring sheets at correct time will promises a sense of accomplishment to your kids.
5.Building Motor Skills
Regular practices with coloring pages will improve the development of his wrist, fingers, and hands. Good motor skills help your kids to write and handle small objects. These will offers your kids to show better placements academically.
Hope you liked this article please share your view as comments in below.