Looking for some free educational Apps for Kids to engage their brain effectively? Throughout the most recent few decades, the education industry has undergone a huge change. Surprisingly, with the arrival of some interesting educational applications, learning has become an easy task for all age students. Give some useful activities for your kids to ensure a focus on learning during this COVID-19 School Closures. However, these are effectively possible with some interesting free educational applications.
There are plenty of free apps for kids and that includes both educational and funny. Moreover, childhood is very important for learning, understanding, and experimenting. The educational apps are creating a bridge between the teachers, students, and parents, which means there will be an easy communication possible. In this article, let's throw some light on some top free educational apps for kids. Anyway, kids can enjoy their life in their activities and visions. Some effective information in parents day 2019, gives more ideas for the kids.
Top 15 Free Educational Apps For Kids
1.Funbrain Jr.
Firstly introducing the Funbrain Jr application. This one of the best applications for your preschooler child. It is a free app, but there are in-app purchases have an option to buy new level sections.
It is a great place for your kids to explore and learn new things. The application includes attractive games, worksheets, interactive stories, and videos.
2.Poptropica
The best educational apps for 6 to 12 years old, available on all Android and iOS devices.
The application is with the free story-based game that allows your kids to customize their own characters and play with friends in a safe situation. Kids are love to create their avatars and finishing hunts for prizes. This application will work on your kid's creative mind and works better to improve their concentration.
3.Coolmath Games
This is one of the best free educational apps for kids ages 13 and up. Available for all Android and iOS devices.
This application features math activities and attractive games for 13 years plus kids. Also, it doesn't have any violence, and empty actions it just has lots of challenges. These will improve the mental actions it has escaping pigs, flying zombies and much more. These all are enough to make your child think creatively and use brain for workout.
4.Phonics Ninja
This application can help your preschoolers to engage their activities. The app is built for kids age 4 and up and this is available for all iPhone, iPad, and iPod Touch devices. Your baby can learn the letter sound, diagraphs, blends, and more with this cute application. Improve the skills of your kids and this comes out with some advanced options.
5.Thinking Blocks Multiplication
This is available only in the iOS device and this is specially developed for the kids from age level 7.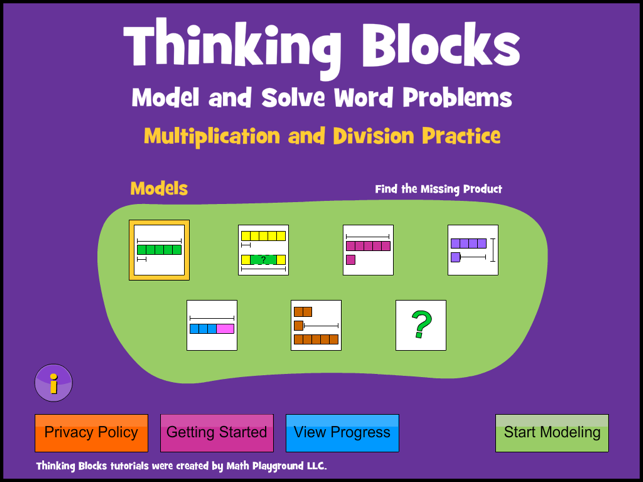 If your child is a visual learner, this app will show how to visualize multiplication problems step-by-step process. However, it will help your kids to catch the flow to get the correct answer.
6.Awesome Eats
The application is fun and teaches your kids about healthy eating. The game is with pattern recognition and sorting, here the player should sort fruits and vegetables into the baskets. Moreover, the application is developed for the kids' age group between 5 to 10. Available for Windows, Android, and iOS devices.
7.NASA Visualization Explorer
NASA visualization explorer is the coolest apps for your kids to explore the latest news about the earth. If your kids are above 7 years can use this application. The apps contain complete details and new news about the Earth, the sun, and the universe. Besides, it filled up with some interesting images, videos, and animation visuals. Your kid will really love this application. This is available for all the iOS devices.
8.Middle School Math Planet
This one of the best free educational apps for kids who all are over 10 years. It's an effective and advanced maths education application. If your kids are facing trouble to handle fractions, geometry, and mixed numbers, then this app will help them to clear all issues. Most importantly it has 30 games that support your kids to develop kids' maths knowledge.
9.PBS Kids Games
Best for ages 2 and up, it is available both in Android and iOS devices. The application has hundreds of games based on popular children's shows. Why is in the top 15 lists? Because, this application can help your children to engage with their activities. Because of these they can improve their creativity and extracurricular activities here.
10.Endless Reader
Are your kids interested to learn or listen to new stories? The endless reader is best for the kids who all are above age 4, it is available for iPad, iOS, and iPad devices. The application is filled up with endless numbers and words which improve the reading ability of kids.
11.Scratch Jr.
This application teaches the kids the basics of coding. The application designed by researchers at MIT and Tufts University. It is inspired by the Scratch programming language, this will improve the creative level of your kid's skills. The application is developed for the kids who all are over 5 years. The applications are available for all Android and iOS devices.
12.Endless Numbers
This application is with endless Alphabet, Numbers and helps your preschooler to learn letters and numbers recognition. Besides, you can purchase an additional number of packs based on needs.
13.Pet Bingo by Duck Duck Moose
It is a very fun and cute way for your kids to develop their maths skills through the activities. The Application is designed especially for the kids who all are above 4. Because the activities are easy to handle for a kid from his/her 4 year old. And you can use this application in Android and iOS devices.
14.Fish School
The application is available on all Android and iOS devices. It is best for your preschoolers to important concepts like numbers, letters, colours, shapes, and more. This will improve the learning abilities of your kids.
15.Pizza Fractions 1
This one of the best free educational apps for your child above 6 years. Which includes the effective math's ideas to solve the problems. Pizza fractions 1 gives your baby a visual approach. Therefore, they can easily solve math problems. The application is available for the iOS device.
Above all are some interesting applications that can engage your kids' activities, therefore they can improve the creativity level.